Brother ChiSing M.Div., M.A. (Norman Eng) was an interfaith spiritual retreat facilitator, spiritual director, ritual artist, musician, composer, and the founder of numerous meditation groups around the United States. His life journey culminated in an interfaith spirituality, drawing from his backgrounds in Buddhism and Christianity.
His ultimate vision was to bring mindfulness and meditation practice to people of all faith and non-faith backgrounds in an Earth-based way, with an emphasis on creativity, music, and the arts. This vision came to fruition as Awakening Heart, Dallas Meditation Center, and One Dharma in Dallas, Texas.
In 2012, he pusblished Buddha Is My Refuge an album of his compositions which he referred to as Buddhist "pop music" with a Universal message. He wanted to also write a book which was based on the transcripts of hundreds of talks he'd given over the years. In 2016, shortly before he passed away from nasopharyngeal carcinoma, he had started compiling such a book with the help of members of his spiritual community, making the request that the book be completed even if he was not around to finish it. In 2017, one year after his passing, 108 Reflections, a daily devotional book based on his talks has been published.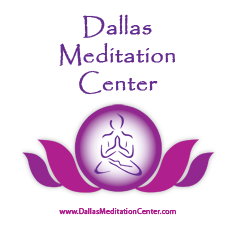 Founded by Brother ChiSing, Dallas Meditation Center is one of the first Interfaith meditation centers in North Texas, home to Zen, Insight Mindfulness, Yoga, Qigong, and other authentic and genuine traditions of meditation and mindful living. In addition, life-enrichment classes offered to the community teach how to live a healthier and mindful life, enjoying wellness, peace and happiness.
A spiritual practice community founded by Brother ChiSing, inspired by the teachings and practices of Zen Master, Thich Nhat Hanh. Awakening Heart consists of multiple weekly interfaith meditation practice groups open to all persons. Additionally, the organization offers, workshops, classes and retreats focused on meditation and mindfulness practices.